Apparently...
So, I've been surfing around the net today, figuring out how I'm going to work in the new website with the old one and what-not, and while doing so, I found out that apparently, Art City Sound is nothing but a big piece of Volvo heavy machinery. Take a look at
this link
for proof. (
link here, too
). While you're at it, take a look at
the view
off the hill from the studio, too. I don't think I'll ever get tired of that.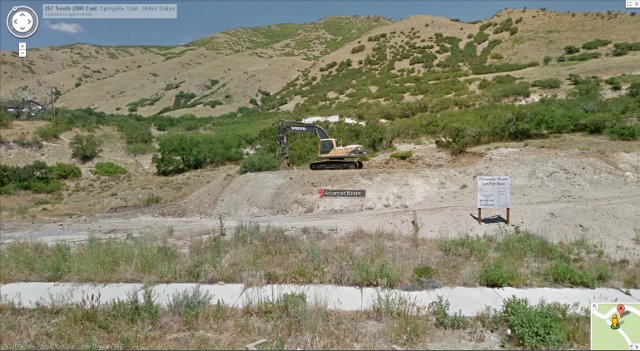 Anyway, just thought that was kind of funny.
For those who don't know, Art City Sound is located in the basement of our brand-new home, and is purpose-built as a recording studio. Google just doesn't know it yet. :)
Anyway, I haven't updated the blog since we began recording, so I thought I'd take a few and update you all on the progress of the studio.
The glass for the various windows was installed and completed today (finally), and we're only a few days away from being able to use the dry room, as well as the vocal booth. We're waiting for some acoustic treatment to become available, as well as soldering a few mic leads before we'll be able to use them. The live room has been in use for about 3 weeks, though, and it sounds better each day. In fact, we finished our first master of music that was recorded entirely in the live room, and I've gotta say - it sounds amazing. I've been doing some side-by-side listening tests of material recorded in the old studio, as compared to the new one, for the past couple of days, and the results have me grinning from ear to ear.
I had hoped the new studio would sound better, and had my hopes set pretty high for this new space, and even when it hasn't been thoroughly tuned, the sound is much more spacious, accurate, and much warmer than the other. Gotta say, I'm impressed - and it's only gonna get better.
As soon as the Artisan Thieves give me the "okay", I'll be posting a sample song or two from their sessions, so you can chime in on how you think the new space sounds.
Hopefully you like it as much as I do.