First and foremost, I want to thank you all for your support. It really has been an incredible journey, and there are so many people who have showed support for this little dream of mine, straight from the beginning.
That said, the road in front of me is surely going to be one full of suprises, twists, and turns.
For those of you who are just joining, and don't want to spend the rest of the day reading blog entries, let me just say that in recent months, Art City Sound (formerly Advanced Budget Studios) has gone from a "single bedroom, converted into a studio" to a purpose-built three-room professional-grade recording facility. We started construction on the Springville studio in December, and we're just now finishing up the details. In a month or so, we should be having an open house to show off our new digs.
Another recent development is the decision to bring the studio to full-time hours. Where we used to be open from only 7pm to midnight, we're now open all day, six days a week, and are scheduling sessions from 11:00am to midnight.
I can't wait to hear all the music that will be going on in this new facility, and I can't believe I'll be helping even more people realize their dream of getting their music professionally recorded!
Always keeping the music alive...
--Jason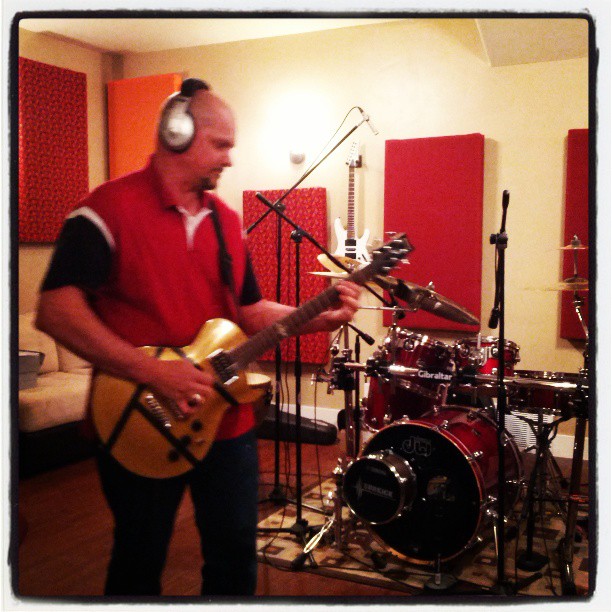 Photo of Richard Poole rockin' out with a new song in Art City Sound's live room!