Below is a photo of how my little studio looks right now...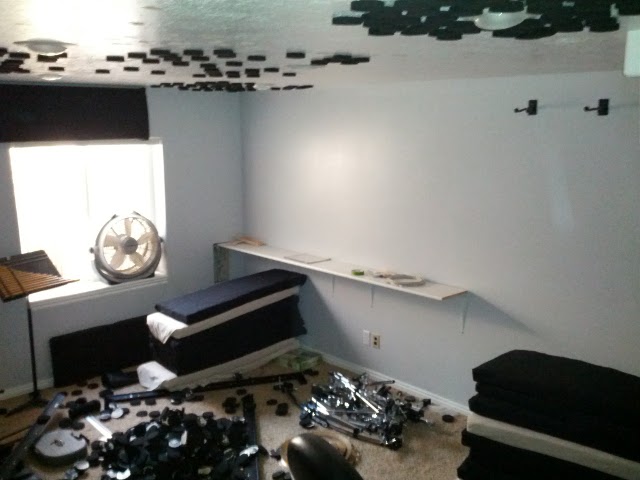 Despite the fact that it's now nothing more than a bedroom, with piles of acoustic pucks and other audio paraphernalia scattered about, I've gotta say - "I'm over it."
In 3 days, I'll say goodbye to this place, and begin anticipating the construction of our new abode, as well as the new living quarters of Utah's highest-value audio recording studio.
It's gonna be awesome, and the hardest part of the whole thing is - the waiting. We anticipate the construction of the home will be done late November, early December. The studio control room and vocal booth will most likely be finished by January, and the two live rooms about 3-4 weeks after that.
Oh, the waiting. Good times...
...but this will definitely be worth the wait.