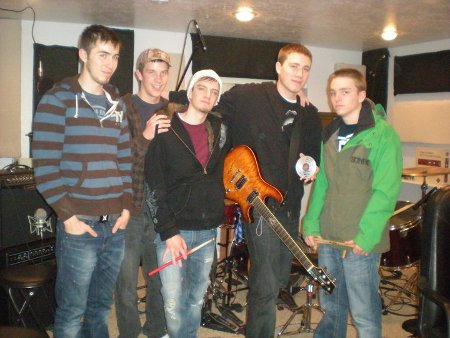 So, in this business you really have no idea what's coming at ya. From the music, to the ability, to the genre, etc, etc, etc... You can schedule a band for a full-day, and they can come in and get it all done sooner or later than what was previously thought. There are so many variables, it can get a bit stressful.
So, two days ago, I had a band scheduled to come in at 10:00am, and from the tone of things, I could tell they were excited. The name of the group is "Between the Peace", which consists of 5 guys. They came in right on time. We introduced ourselves, got things set up, and started crackin'. Guitars sounded great, bassist was amazing, drums were sizzlin', vocals were hot, and then - mixing and mastering.
We finished at 1:00am the next day.
Talk about insanity. I think this sets a new record at ABS. 15 straight hours and 3 songs done. The group left with the master in-hand, and everyone was thrilled.
I love this business!
"Next?"