Studio Happenings...
So... I apologize for not having kept up-to-date with what's recently been going on, but I honestly haven't had the time! If I have to choose between recording music, or writing about recording music, I'll take the former, thank you very much.
So, this last week was booked solid - again. We saw a few regulars come in and a few new ones, too. Jesse Crowley (a good friend of the studio) came in with a new RSL (Real Salt Lake) song in the works. Little did I know... well... That's a flat-out lie. I know very well -
very
well what this man is capable of. So.. Let me rephrase. I guess I had forgotten how slick his music really is. He came in and pretty much blew me away with his new song. After 6 solid hours, we had something that you very well may be hearing through the airwaves come soccer season in Utah. I'm
very
excited about this one.
Another regular, Richard Poole, came in with some new additions to his unique style of music. It's always good to hear talented people who know what they want their music to sound like, and can easily acheive it.
The new folk to the scene was someone I can't mention (yet) because he was coming in to record a few songs as a special surprise (wink wink, nudge nudge), and a full-band who calls themselves Between the Peace. I think BTP has made a new studio record - longest recording session yet. We were recording for 15 hours straight, and got 3 songs out the door for them. Thanks for coming in, guys!
Below are a few photos of the week: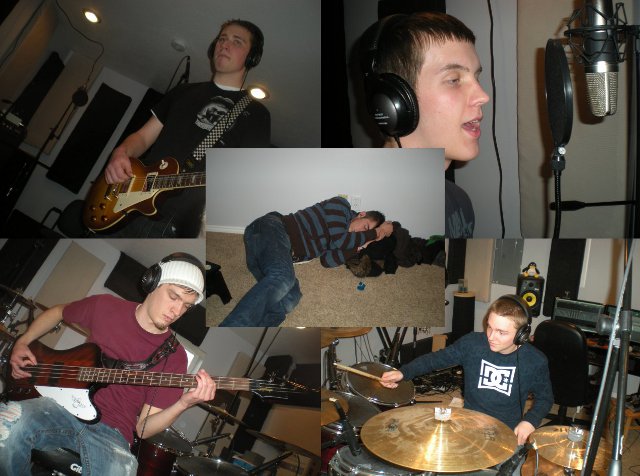 Between the Peace - doing what they all do best. You rock, Bryce. Nobody can sleep like you can.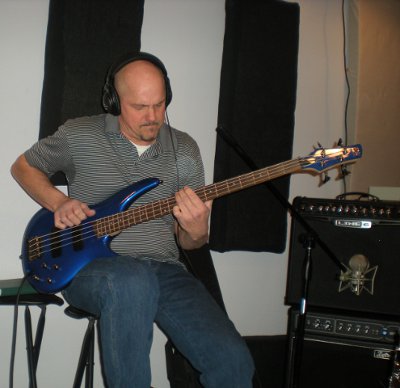 Richard Poole gettin' his bass-groove on.
Oh, I forgot to mention.. The studio has a couple of new additions, too. We recently acquired a new snare drum, and drum throne. I just got tired of the same sound from my snare, and saw a smokin' deal on a brand-new Pork Pie Black Squealer steel drum, so I snagged it. I also thought it'd be nice to not have to have people get out a wrench to adjust the throne, when new drummers come in, so I bought a roc'n'soc hydraulic throne, and I'm already in love.
...and that Pork Pie snare sounds
amazing.
I didn't realize how awesome even a marginally well built snare can sound.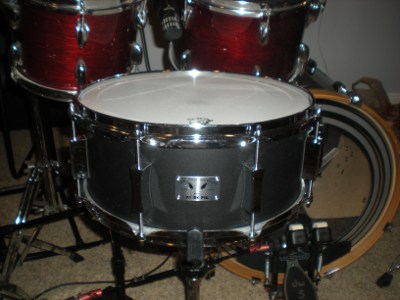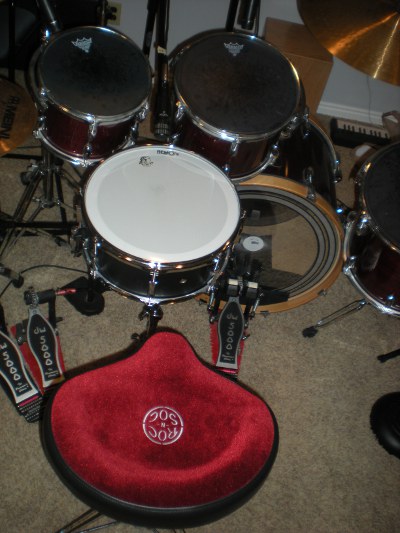 Yeah... Good times, people... Good times.