Jules Morrow - Amazing.
So, last weekend I had the pleasure of recording a few tunes for an upcoming independent film (more details to follow as the project continues, I'm sure), and in these situations, I just never know what to expect.
In this case, I don't think I could have been more blessed. I had the pleasure of meeting Kraig Jacobson, and recording an original of his, which he created specifically for the film, called "Enough". Very simple guitar and vocals piece. I then introduced myself to a woman named
Jules Morrow
, along with her guitarist, Dan Vera.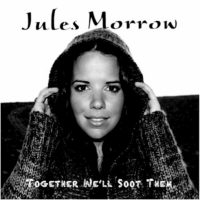 She came in with confidence, and after making our acquaintance, she gave me the BPM, and took to the piano. She nailed it on the 2nd take. Then got comfy with the microphone, and 2 takes later, we were done with the main vocal line. Her guitarist,
Dan Vera
, whipped out his part in 1 take, with one punch-in, and then we were off to harmonies.
The song, "Without Sight" was done, literally 2.5 hours after meeting her, and it sounds awesome.
She already has a
professionally produced album
, which I now own, and highly recommend.
Needless to say, I was very pleased I had the opportunity to meet, hear, and record these amazing artists last weekend, and will be anxiously awaiting the completion of the film.
Thanks for coming in, Jules, Dan, Kraig, and Kyle!