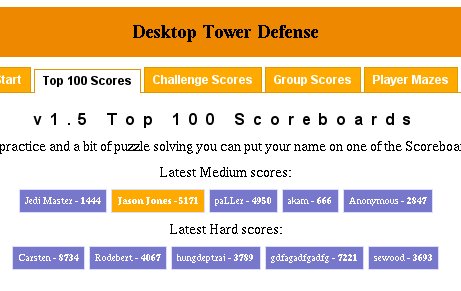 Hehe.... I was looking at
this site
yesterday while I was browsing around my new RSS feed stuff. I didn't get past game number 4.
I've never been one to spend a lot of time playing online flash-based games, but I have to admit,
Desktop Tower Defense
is pretty darned amazing. Amazingly
addictive
, I mean.
If you have a couple of minutes / hours / days to burn, I highly recommend a play or two.
Once you get the hang of it, it only gets more addictive, so be careful. :)
Good times.