I'm
so glad
that the vacations for the Jones family for 2007 are
OVER!
Holy cow, I'm quite done with driving in a car with two kids who love screaming. Anyway...
Yesterday, we woke up, got some quick breakfast, and then got in the car to head out to see 3 people take on the LOTOJA bike race (I assume LOTOJA means "
LO
gan
TO
JA
ckson").
This race
is a 206-mile bike-race between 1000 participants which has to be completed from sun-up to sun-down. This means if you don't make it to the finish line by 8:30pm, you are required to stop where you are, and you didn't finish the race. Wow... That's pretty crazy. Most people just sign up to see if they can finish, although technically, there is a winner.
Anyway... My sister Andrea Jones competed this year in it, and she made it. Holy cow, it was awesome to see her actually do it and finish.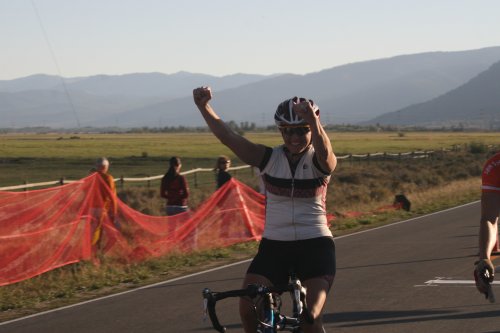 Also in the race was Brenda Hansen who finished just a bit behind Andrea.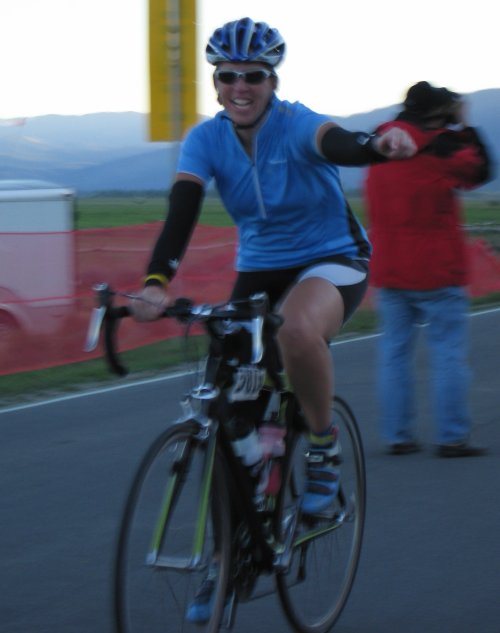 It was pretty emotional to see this, and quite honestly - I'd never consider entering such an event, as I'd have to completely revitalize my whole body, and undergo years of intensive training. To put it frankly, this race is freakin' nuts. It's the longest sanctioned bicycle race in the entire USA. Craziness.
Anyway.... The ride up was fun, but the ride back today was anything but. Our kids had had enough of being in the car, and they were letting us know it every second of the trip.
Since Thursday evening, we've been in the car a total of 25 hours.
I hope I'm not in that van travelling anywhere for the rest of this year - unless I'm alone with my wife.