I've gotta say, October was crazy. It was the busiest month the studio has ever seen. That said, it has allowed us to upgrade some microphones!
Might you join with me in welcoming our two newest microphones to the pack:
The Joly Edition - "Gomez" Cascade ribbon mic!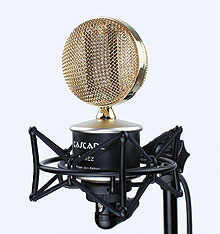 In our initial tests, I found the Gomez to be another great mic from Michael Joly. It's a dark-ish mic, with a lot of body. When compared to my Joly-modified Apex205's, it's a lot more round of a sound. I can see it being used on more subdued music where bite is something undesirable. It's a great looker, too!
...and then in comes our very own Joly-modified Rode NT1-a vocal mic to compete with our current champion, the MXL V77A. Pictured below is the Rode.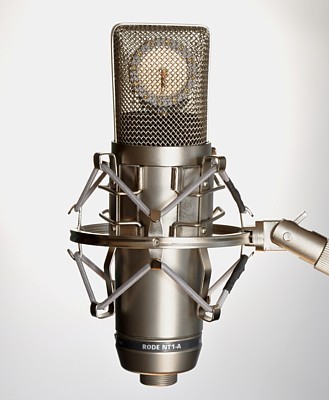 Having only done a limited amount of male vocal tests on this so far (we recived it yesterday), I can easily see this being used on heavier rock vocals, and possibly even on a nice meaty guitar solo that needs to tear someone's head off. Extremely clear and present microphone.
So, with that said, we're busier than ever, and are always looking for ways to make your music sound even better. Thanks for your support!