Okay... So Advanced Budget Studios had the opportunity last weekend to record a group which came from the Springville's Art City Music Fest, and due to time constraints, we really didn't get a very good tracking session. We got some of Bethany's vocals, JT's acoustic guitar, Jake's bass, Dan's shredding guitar solo, and a very rough scratch vocal track from JT, too.. And that was it.
We couldn't get much more than that, at that time, but JT was available yesterday to come in and do some serious session tracking. Last night we fattened up the guitar tracks, changed the tone of the song considerably, and were able to get some serious vocal tracks down, too. Pretty impressive pipes, man.
We're now in the last stages of getting the mix perfect for Ear Candy's debut single, "
Tell Me Why
".
Oh, and did I mention that this song was written in less than 2 hours, by a group of people who had met just hours before? Had me completely dumbfounded.
More to come! SOON!
Here's a photo of JT, since we didn't get a photo with the whole group of Ear Candy.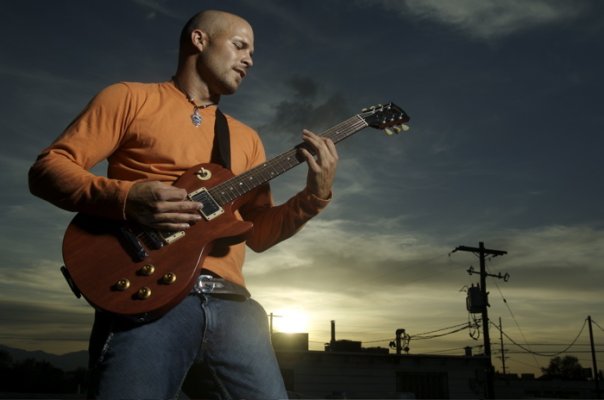 Yeah... Just in case ya missed it, this guy rocks.