Okay... I know it's a little bit late, but I thought I needed to write about my B-day anyway. It was the 14th, and evidently, the 16th, too.
So, the 14th began with a great time eating lots of great food. Pancakes for breakfast, my best friend Scott took me to my all-time favorite Thai restaurant and we got some insanely delicious Mussaman Curry... Then I went out with my wife, saw a movie, and went and at at The Art City Trolley for dinner.
It really was a spectacular day. It was fun, relaxing, enjoyable, and I was surrounded by people who care about me. What more could a person want on his birthday?
Well... How about being kidnapped two days later?
I got home early last Friday, and started mowing the lawn, when I saw to good friends, one of which lives in Salt Lake, and the other lives up in a town called Perry, near Brigham City. I don't usually see these people at my place on a casual Friday evening. Yup... Shaun Roos and Shane Van Noy came and decided to kidnap me!
They then proceeded to give me a wonderful gift, (one which I'll treasure for as long as I possibly can... They got me a muppets, "Animal" T-shirt, which about floored me, I loved it so much), and then put me in the car and started driving.
Here's a pic of my new shirt.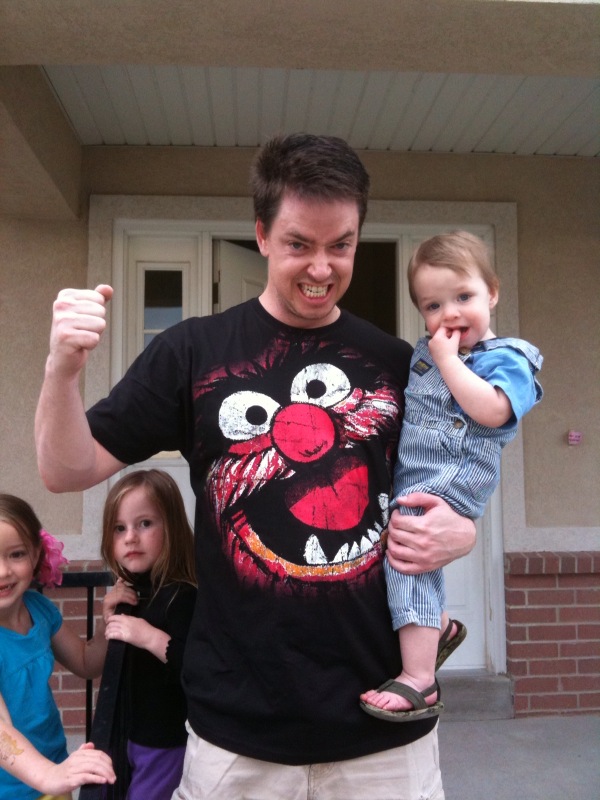 I LOVE THIS SHIRT!!!
So, we then proceeded to go to a fabulous Mexican restaurant, stuff my face with great amounts of chili verde, chips and salsa, and then birthday cake!!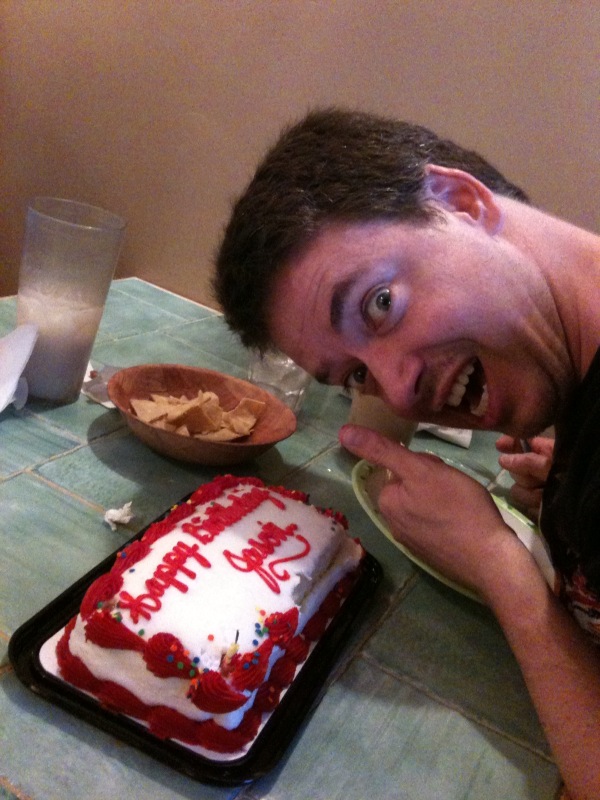 We then went and played at Boondocks for a bit, including driving around the go-cart track. I was having such a good time, I decided to weave back and forth, and ended up getting hit, spun around, and smashed against the wall... I was laughing the whole time. I cut 5 people off getting back into traffic, and got nasty looks from the guy making sure people didn't do what I just did. hehe....
Yeah... That was a blast.
Then we came back to my place and had a wonderful time playing some Quake Wars in my basement, until about midnight. Then they wished me happy birthday again, and drove home.
Now there are some good friends, yo! Had a friggin' blast!