I was talking to Annie yesterday and she reminded me that I need to get some pictures of Sam up here.
Here are just two of him at 1 month old. He will be two months old this Friday and I will have more posted then, so keep checking. Cecilia took one of him smiling that I will post on Friday too. so cute!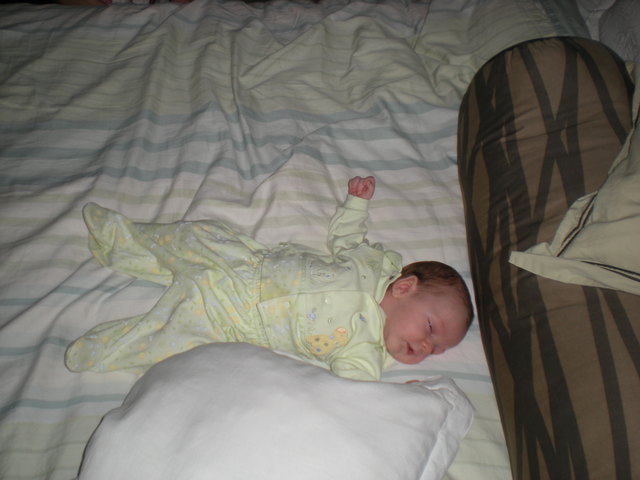 This is a picture of Sam in his blessing outfit.