If you have had an email account for more than a month, chances are you get more spam than you get legitimate email.
Well, I have an email account which averages about 500 spams per day. I don't really care about this account, but that's beside the point.
Even though I usually never give spam mails a second thought, today I decided to click on an email which was clearly a spam mail crafted to get me to give my banking information to some criminal somewhere. It was built to mimic the google adwords website.
Well, as soon as the page loaded in firefox 2.0.0.12, the whole page went dark and a
very
prominent balloon popped up and told me in no uncertain terms that this site was bad.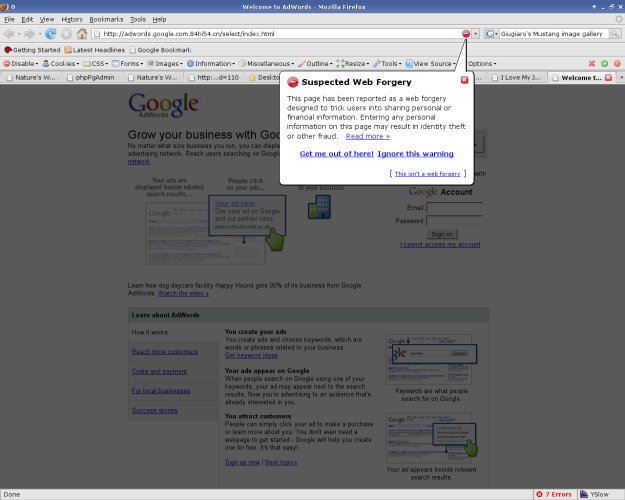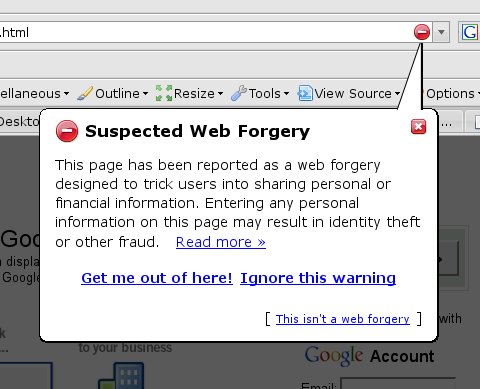 I was previously unaware of this feature of firefox. Kudos to the firefox developers for keeping otherwise vulnerable people safe from spamosphere.
Yet another reason to use open source software. Go Linux. Go Firefox. Go gentoo!
Okay, I'm done now.